Doctors at Standish Street Surgery
Our Doctors are all qualified and attend training sessions to ensure that they are kept up to date with medical treatments, availability of treatments and changes to pharmaceuticals and medical consumables.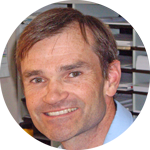 Dr Simon Shute
Simon graduated from Melbourne University with MBBS in 1992, followed the GP career path to FRACGP and has been practicing in Myrtleford since 1999. His Diploma of Obstetrics was obtained in 1997 and he delivered babies at Alpine Health – Myrtleford until that service finished in 2016, and now does antenatal shared care for women booked at Wangaratta or Wodonga.. Simon is a supervisor with
Murray City Country Coast GP Training (MCCC)
for registrars and medical students from Melbourne University. Outside of work, Simon enjoys skiing and bushwalking in Victoria's North East Region." Visit this website for
helpful pregnancy information >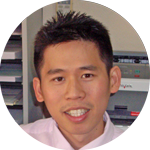 Dr James Wei
James is a fully qualified GP who started his journey in rural General Practice in February 2015 with Standish Street Surgery. He and his wife reside within the township, and are proud to call Myrtleford home. Special Interest: Prolotherapy for chronic musculoskeletal pain and other associated medical problems one might have.
Please
visit the Alpine Prolotherapy Clinic website
for more information.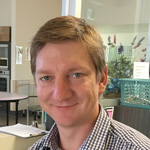 Dr Bill Hunt
Bill is excited to commence his GP training in Myrtleford in 2016. After training in South Australia and The Northern Territory, Bill moved back to the North East and has spent the last two years working with Albury/Wodonga Health. Bill is now a Fellow'd GP after completing his Registrar Training with us. Bill has interests in rural health and emergency medicine. When not at work Bill enjoys cycling, gardening and spending time with his young family.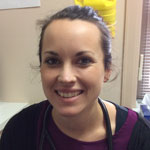 Dr Shannon Elliot
We are looking forward to having Shannon back with us in 2021 after doing 12 months Emergency Department rotation. Shannon was excited to join the Myrtleford team as one of the GP Registrars in 2017. Since graduating from Monash University in 2012, Shannon has worked mainly at Northeast Health Wangaratta as well as spending a year in Melbourne working at the Royal Children's Hospital. Shannon is now a Fellow'd GP after completing her Registrar Training with us. Shannon has interests in children's and adolescents' health as well as chronic disease management. Outside of work Shannon enjoys spending time with her family and her boys outdoors gardening, walking and bike riding.
Martin Witney (Registrar)
Martin studied medicine at Flinders University SA. This included various rotations in Adelaide, Mt Gambier, Port Augusta, Alice Springs and Darwin. These experiences cemented his passion for rural general practice and the importance of primary care. He moved to Wangaratta to be part of the innovative 'Murray to Mountains' internship program and stayed at Northeast Health Wangaratta to complete his residency time with a focus on Emergency medicine. He started at Standish Street in 2020 as a GP registrar and attained fellowship of the Royal Australian College of General Practitioners in 2022 following the completion of GP training. He has a particular interest in preventative care, dermatology and chronic disease management (such as diabetes, hypertension, heart disease, COPD and Asthma). He lives locally with his young family.
Dr Sashika Darshani
Commenced May 2021. Appointments now available.
Dr Tanya Howley
Commenced May 2022. Appointments now available.
Dr Oakar Tun (Registrar)
Commenced February 2022. Appointments now available.
Dr Lakmali Bandara
Commenced January 2022. Appointments now available.